Book review: 'The Simple Guide to Understanding Shame in Children'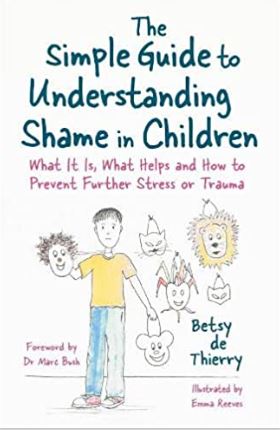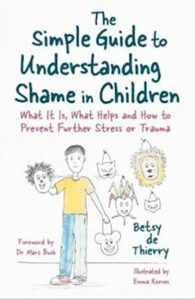 The Simple Guide to Understanding Shame in Children: What It Is, What Helps and How to Prevent Further Stress or Trauma by Betsy de Thierry
Louise, our Family Practitioner at Adopt South West, gives us her review of Betsy's guide that offers a deeper understanding and practical ideas for support around shame:
"This is a great little book explores the impact of shame and how to identify it in children so well, it's one the best, quickest reads and only 100 pages so it's easy to dip in and out of with useful tips. Shame is a life changing topic and this book makes a complicated subject so easy to understand with straightforward explanations and advice to help boost children's self-esteem.

"Everyone experiences short bursts of shame when things happen sometimes- but some people will be battling with invisible impact of shame due to early life experiences that cause them to believe in their subconscious that they are not ok/ not good enough/ not fully accepted. This can cause so many protective and defensive behaviours that could end up causing harm to themselves and others".

"I feel this book is accessible and I often share my copy so I would recommend it to everyone, not only parents but those who work alongside children and families. This book is written in an approachable way and I can relate to it as an adoptive parent and as a family practitioner.

"This simple guide is written by someone with a deep understanding of the subject."
Betsy is a specialised trauma recovery consultant, psychotherapist, and charity founder.
For further books, resources and easy to read guides on trauma, shame and attachment difficulties please see www.betsytraininguk.co.uk The books are on sale in many retailers.
Author:

Publisher:

Jessica Kingsley Publishers; Illustrated edition (18 Oct. 2018)

ISBN-10: ‎

1785925059

ISBN-13:

978-1785925054