Adopting brothers and sisters
We want to highlight our children in care who can wait the longest to be adopted.
Could you consider adopting brothers and sisters?
Brothers and sisters wait longer to be adopted, yet all children long for the love and stability of being part of a family.
Amy and Kyle, found their home with Dan and Jon, after waiting 11 months. Although Dan had apprehensions at the start, "can we really parent two?", he and Jon knew they could talk to Adopt South West about any concerns that may be discouraging them from applying.
Now is the time to 'think again' about adoption and be open to adopting beyond your first thoughts about children's ability, their age, gender and more than one! We have more than one family group of brothers and sisters who are waiting right now. Now is the time to adopt brothers and sisters and changes all of your lives.
Meet Alfie and Bertie
We are both very active boys who love to be outside exploring the beach and swimming. We love being on the moors and horse riding. We both enjoy riding our bikes and scooters.
"I'm Alfie and I'm a four-years-old. I have a huge smile and my eyes light up when I'm happy. I have a younger brother Bertie who is very chatty and loves to cuddle up. He enjoys having a book read to him. We love playing together as well as being with our carers."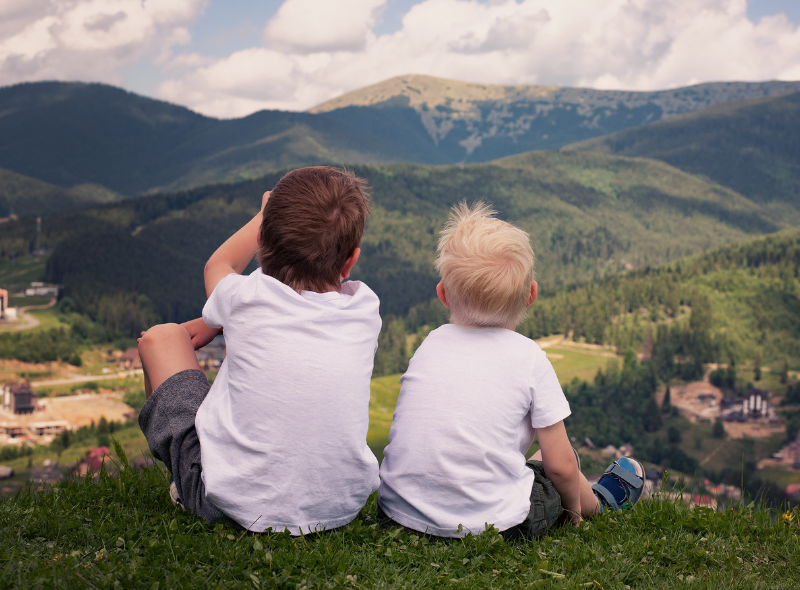 We spoke to two local families who adopted siblings, hear what they say
"Watching our two little boys play together, snuggle up with each other, fight and laugh together is, without a doubt, one of the most beautiful things we've ever experienced.

"Everyone told us it would be harder adopting more than one child straight away, but, to be honest, we don't know if that's true as we have nothing to compare it with – we've only known them as a pair – and we wouldn't have it any other way.

"Their bond and the love they have for each other is incredible, and we couldn't imagine them, or all of us, not together."
"We found the transition of two children joining our family to be very exhausting to begin with (but what parents don't?!), but watching the two of them interacting together and growing up together is absolutely wonderful. They are learning so much, and knowing that they're going to be able to support each other in their shared experiences in the future is a comfort to us, as we know there will be times when we can't understand what they're going through but they'll always have each other.

"We soon got into a new routine and now it's hard to believe they weren't part of our family all along. We are a happy family of four, who are experiencing the normal highs and lows of family life. And we wouldn't have it any other way."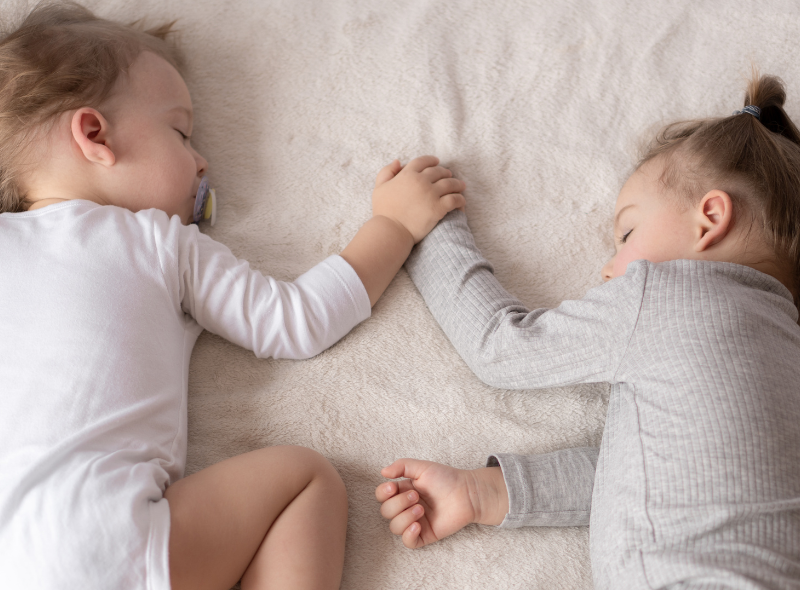 We adopted brothers and sisters
"We would say the most magical part of adopting brothers and sisters, apart from double the love and cuddles is seeing the love and bond between them and seeing them holding hands when they have a nap. There is nothing that compares."
Local adopters, Alex and Dee, tell us
We initially considered adopting one child because we believed that we could not adopt brothers and sisters, we didn't think we had the room.

When we saw our children's profiles we instantly felt a connection with them.
Our social worker was brilliant and helped understand how it could work for us and that we absolutely could adopt a brother and sister together.
Lizzy adopted three awesome small people!
Lizzy is Lillybelle's adoptive mum. She and her husband are also mum and dad to their two other adopted children. Lizzy says: "Adopting is life-changing, and has changed my life for the better. And it's opened my eyes to a world that I didn't know existed."
11 year old Lillybelle says: I've got three families in total, but it's like one big family. I've got my birth family, which I still write letters to. I've got a foster family, which mummy's still in contact with. And I've got my adoptive family, which I'm living with now."