Finding adopters for children who wait the longest for a permanent home 
Adopt South West is the south-west's Regional Adoption Agency and represents the adoption services for our four local councils of Devon, Plymouth, Somerset and Torbay.
Adopt South West joins a national 'You Can Adopt' campaign uniting regional and voluntary adoption agencies across the country to highlight the circle of support important to adopters. The campaign comes as new research reveals that 36% of parents in the south-west found support from other parents invaluable when raising their child. 
The new campaign aims to reach potential parents for children from certain groups that repeatedly wait longest to be adopted (approximately eight months longer) and sees a series of new films released featuring real life stories from those who have adopted and fostered children, and others who have been adopted themselves. The films spotlight the various means of support available throughout the adoption journey from regional and voluntary adoption agencies, social care workers, charities, employers, friends, relatives, peers, and more. 
As part of the campaign, You Can Adopt has united a number of organisations, including John Lewis and Family Fund, to show their support for adopters. A new podcast episode featuring TV's Love Island winner and former children's social worker Sanam Harrinanan in conversation with an adopter about their adoption journey is available now. 
Latest available data shows there are 1,980 children waiting for adoption in England, with 990 of these (50%) waiting longer than 18 months since entering care. The majority of children waiting for adoption (59%, 1,170 children) come from specific groups repeatedly facing the longest delays in finding a home. These groups include children aged five or over, children with additional and/or complex needs, brother and sister groups, and those from a Black and mixed heritage. Compared to children without these characteristics, children from these groups wait an average of eight months longer from entry into care to adoption, a total of 32 months.
Children over five wait 16 months longer to be adopted from care than children under five

Children with a disability wait nine months longer to be adopted from care than children without a disability

Children in brother and sister groups wait seven months longer to be adopted from care than single children
Black and mixed heritage children wait two months longer than average to be adopted from care, with delays caused because there are not enough Black and mixed heritage adopters coming forward to adopt children from the same background. This is why, as part of the campaign, a specialised recruitment drive will run to encourage Black and mixed heritage people to consider adoption.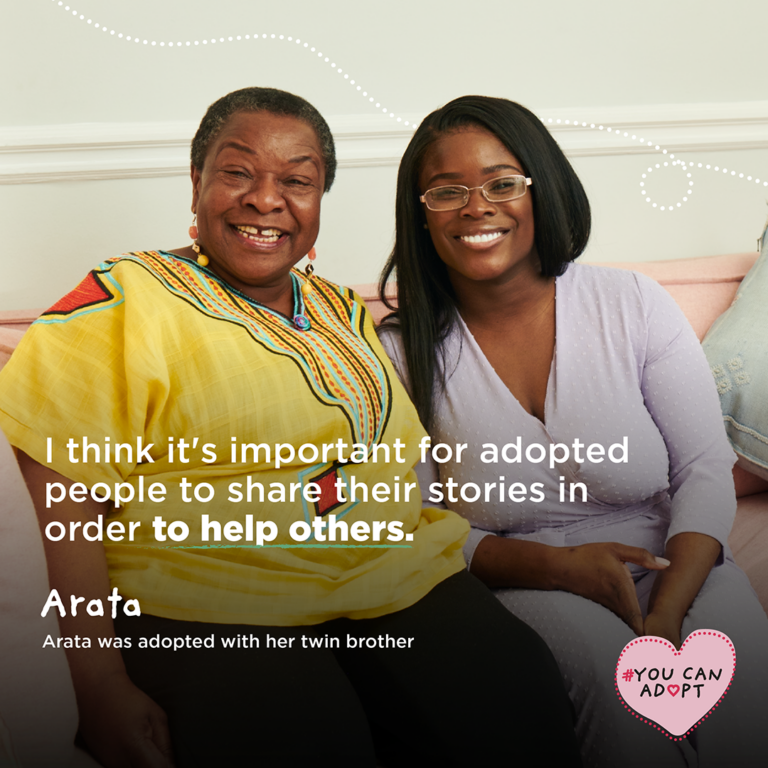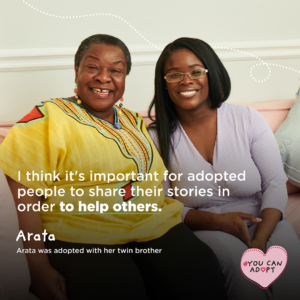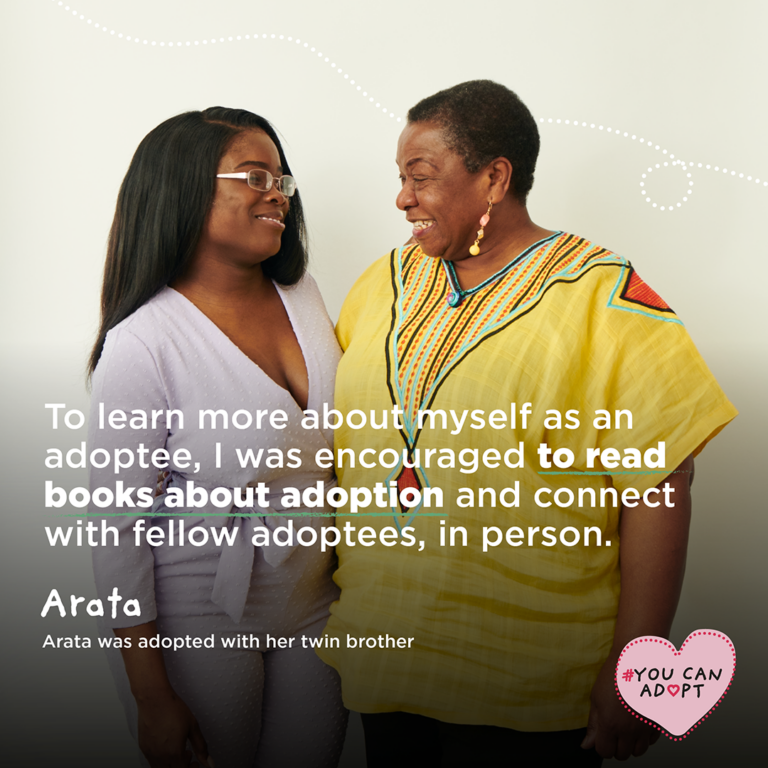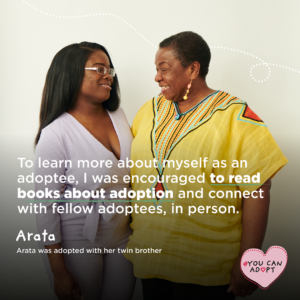 To help find parents for these children, the You Can Adopt campaign aims to encourage potential adopters by acknowledging that, while these groups of children will need additional support, the power of family and a permanent home can be transformational for these children, and a circle of support is available to help adopters on this journey.
Kath Drescher, Head of Adopt South West, spoke about children who wait the longest: 
"While it may take longer to find the right family for some children, every child deserves the right to a loving, stable, and permanent home, which is why Adopt South West is encouraging anyone considering adopting brothers and sisters, older children, children with complex needs or who are from the Black community to come forward.

We recognises the importance of 'community' in raising a child and this campaign highlights the variety of support available to adopter: from peer support, family days out, training sessions and workshops, therapeutic and financial support for groups of children with those additional needs.

Adoption may not always be easy, but support is available at each stage and can positively change the trajectory of a child's life forever."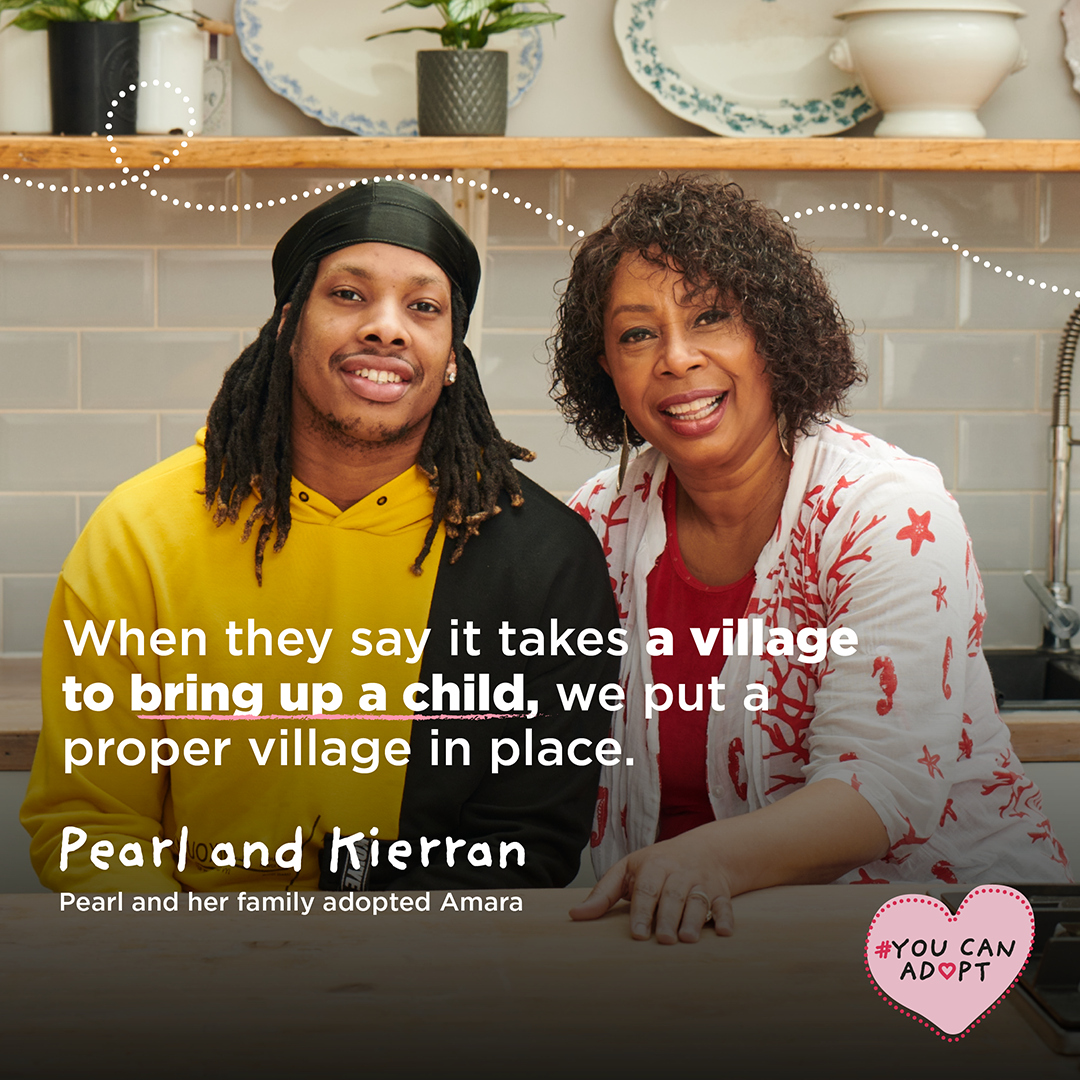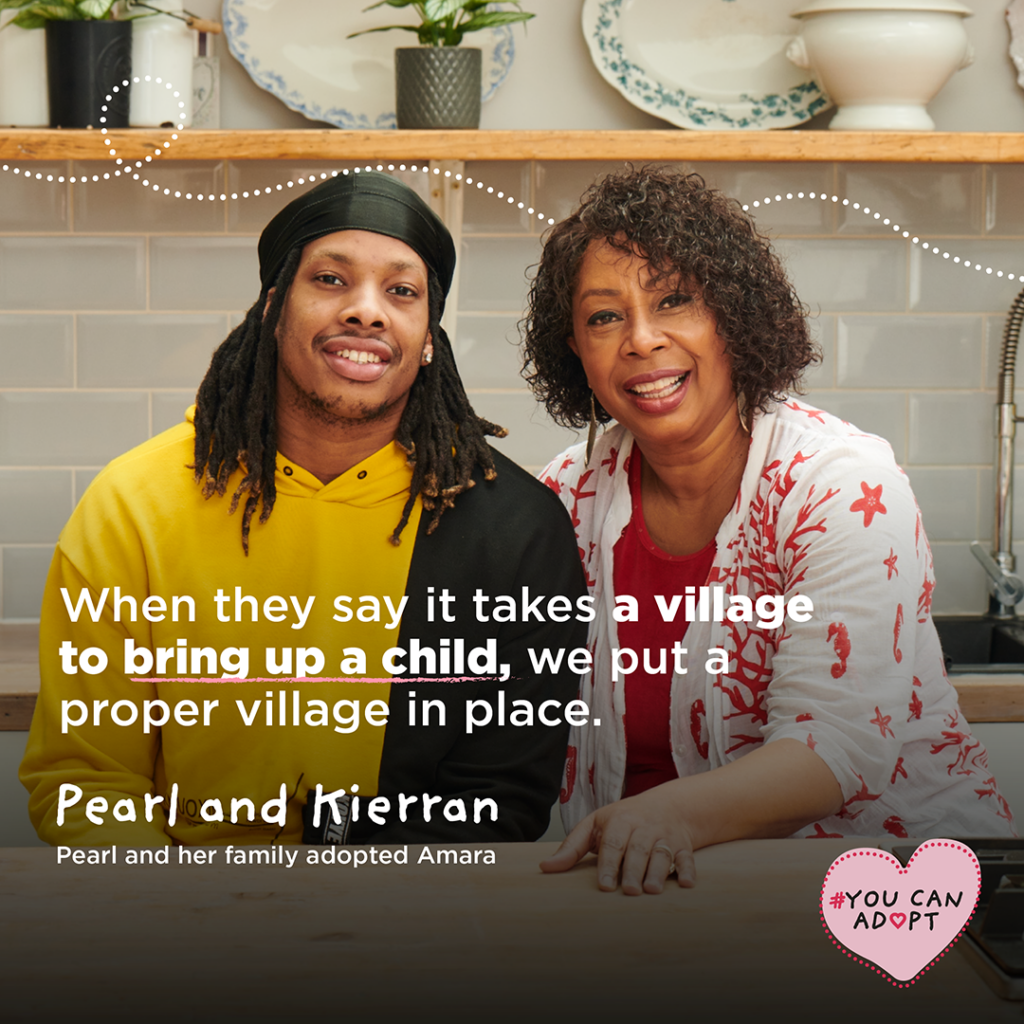 To explore parents' support networks and the diverse meaning of family and community for the wider public, You Can Adopt has published new research showing that support is essential for all parents – not just adopters. The research found that in the south-west:
89%

believe community is important in raising a child

51%

have people they refer to as 'family' outside of immediate family or blood relatives 

36%

of parents found support from other parents invaluable when raising their child, with

15%

finding help from

WhatsApp groups (or similar) or online forums

30%

of parents say their child has non-blood relatives they refer to as aunty or uncle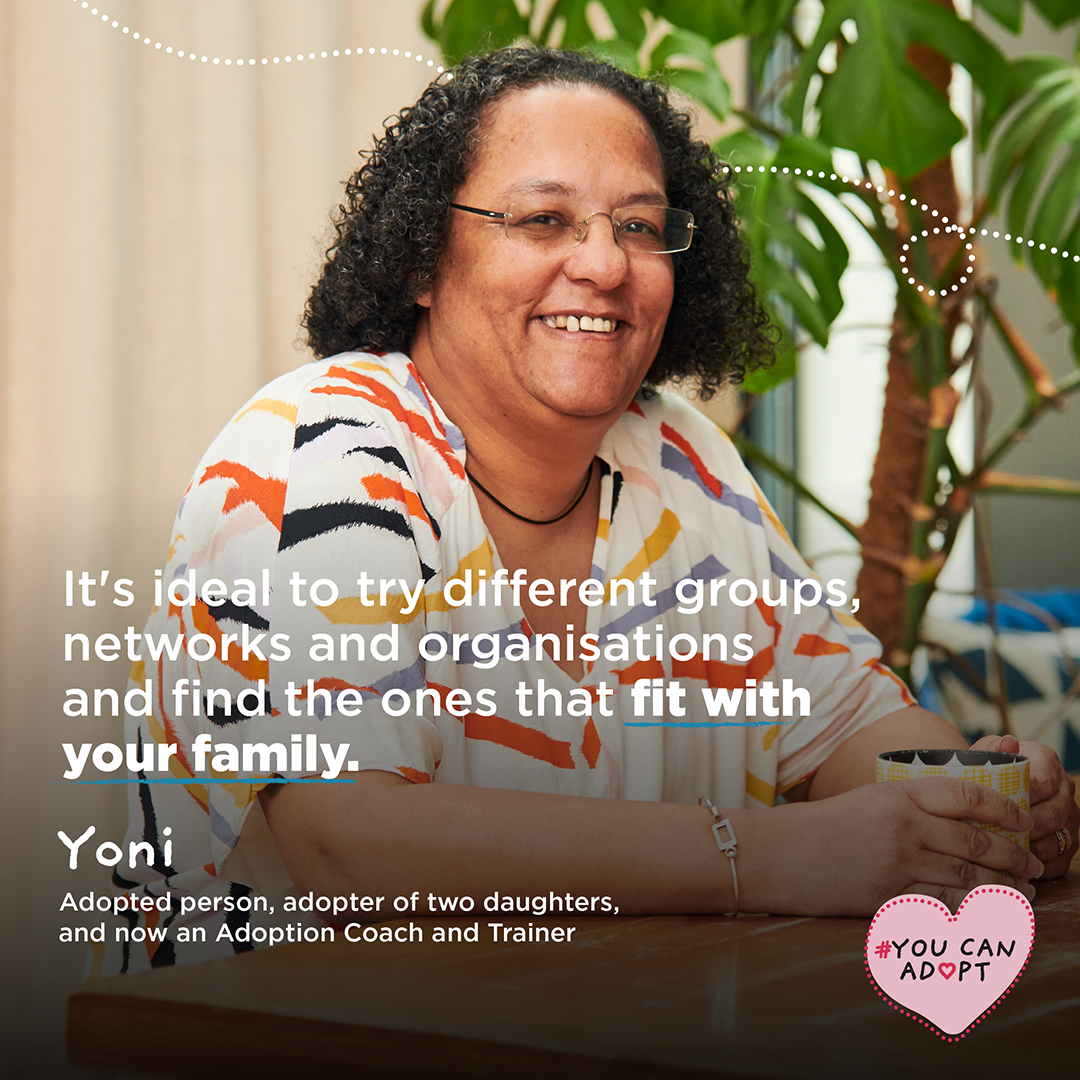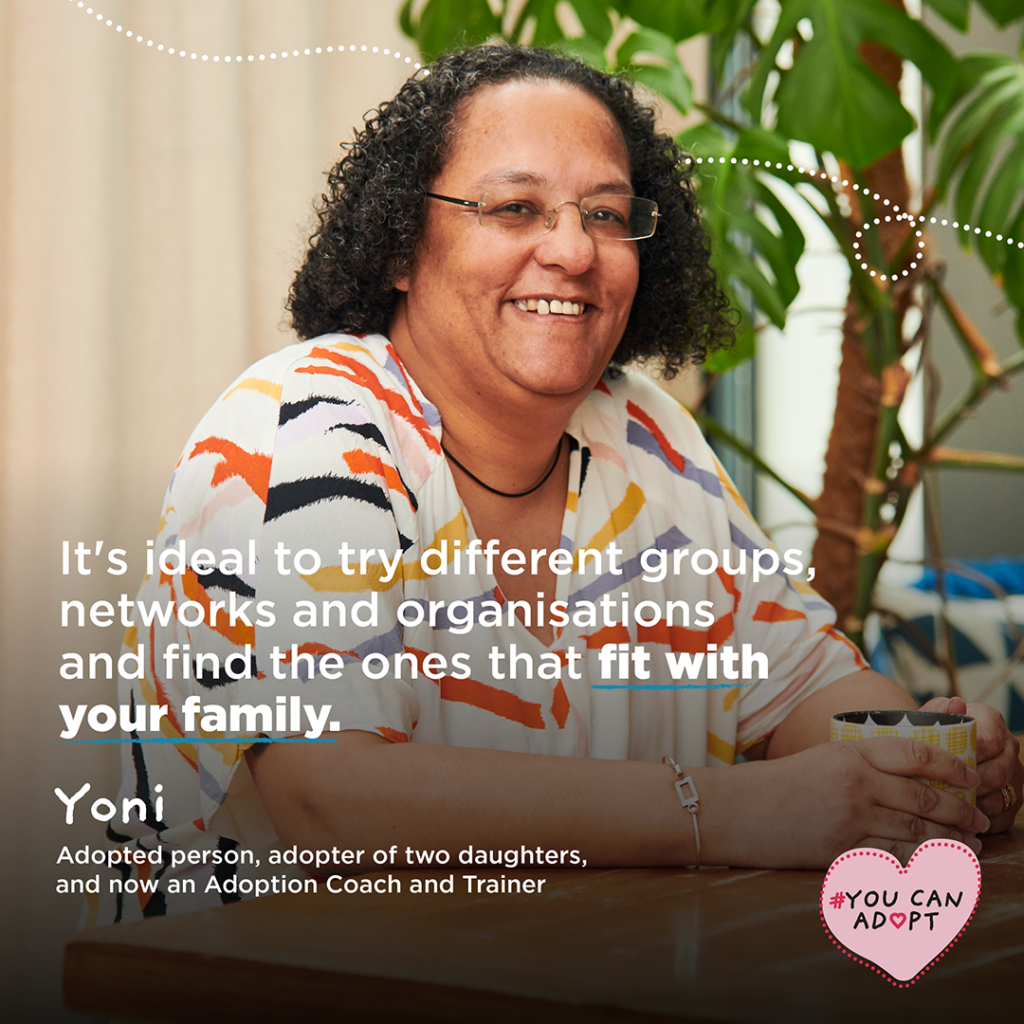 The You Can Adopt Support Coalition is a brand new group of charities, organisations, and employers, convened to show a widespread commitment to supporting and encouraging prospective adopters looking to adopt children that wait longest. The growing coalition includes dedicated charities such as Family Fund and Fertility Network and employers that offer a range of inclusive rights and benefits for adopters including John Lewis which is the first employer to pledge its support.  
Michelle Stageman, Senior Communications Manager; Sustainability and Purpose, from John Lewis, said: 
"We're incredibly proud to be a You Can Adopt Support Coalition partner as it aligns with our values as an inclusive employer. Our aim is to help young people growing up in the UK's care system to have a bright future, and our Building Happier Futures employment programme recruits talented young people who have experienced care to become Partners in our business."
Cheryl Ward, CEO of Family Fund, the UK's largest grant-giving charity for families raising a disabled or seriously ill child, said: 
"At Family Fund, we firmly believe that all children should have the same choices, quality of life, opportunities and aspirations. We're supporting the You Can Adopt coalition, to reduce barriers to adoption for all children, because no child should be left behind."
Adoption support services are available for families and children at all different ages and stages of the adoption journey – from preparation to adoption – to meeting children's needs for the future. The Adoption Support Fund, set up by the Government, can provide access to therapeutic services for children and their parents, following an assessment of support needs. All adoption agencies also provide ongoing support and advice to all adoptive families they work with. 
Services include advice, support groups, training, workshops, family days, and specialised therapy tailored to families' needs. Regional adoption agencies are working to enhance these services, with a strengthened offer set to launch in September later this year. 
Ian is a parent to Aspen (who he adopted aged one, with his husband Darryl), said:
"Our community has been invaluable throughout our adoption experience. When Aspen came into our lives, our adoption agency helped connect us with other adopters to share advice, and it was a huge support to speak to others on the same journey. Not only have friends and family been with us every step of the way, but my employer, supported us as we were becoming parents and later invited me to further enhance the support available for adopters within the organisation."
If you've ever considered adopting and want to find out more about the children who wait the longest, find out more on the Adopt South West website.
Summary
Over half of children (59%) waiting for permanent homes come from certain groups where it takes an average of eight months longer to be adopted. This includes children aged five or over, those with additional and/or complex needs, brother and sister groups, and those from Black and mixed heritage backgrounds

'You Can Adopt' and adoption agencies across England,

including the

south-west,

have launched a new drive to find resilient parents for the children waiting the longest for permanent homes, and showcase the support available for them 

The campaign unites charities, organisations, and employers including John Lewis and Family Fund in a new coalition committed to supporting adopters and sees real life stories talk through support they received  

A specialist recruitment push targeting Black and mixed heritage adopters to come forward and adopt children with a similar background will run alongside the national campaign 
To note, all parents featured in the films are real adoptive parents or individuals who have been adopted.