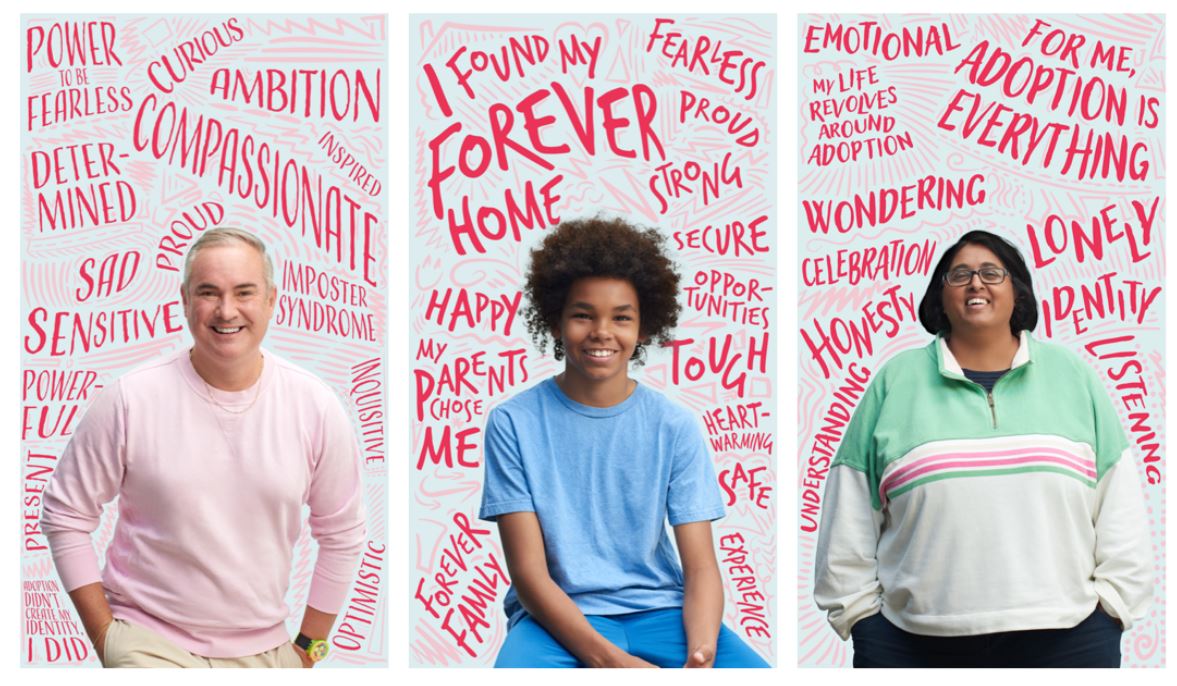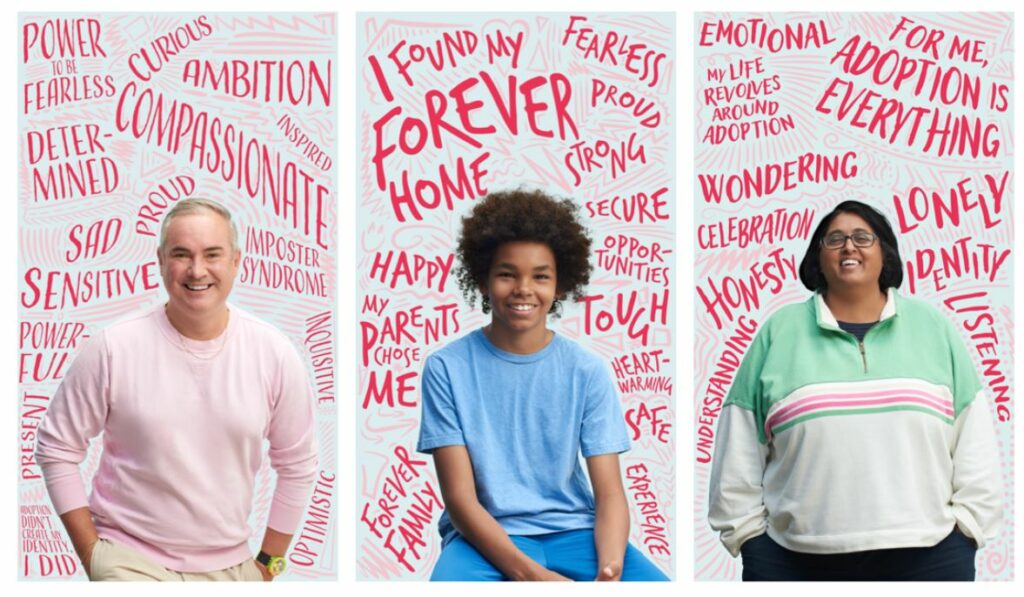 This National Adoption Week (Monday 16 October to Sunday 22 October), we are celebrating the different generations of adopted people, and the people who support them – from baby boomers to Gen Z – to show how adoption has changed through the decades and to encourage potential adopters to come forward to change the life of children who are still waiting for their forever home.  
Single parent, Debbie, adopted her six-year-old daughter, Bo, with Adopt South West. They live in Torbay and enjoy life to the full. Debbie said: 
"My daughter has a severe disability that needs round-the-clock care; I couldn't see life without her. 

"At the start of our journey I didn't know everything, there were unknowns and continue to be unknowns. I have had to find a way to deal with this by being realistic about everything. 

"We take each day as it comes and acknowledge that even the smallest things take time. But together, we celebrate every achievement regardless of what it may be." 
Debbie's mother and Debbie's adult daughters are all a huge help in caring for Bo too. They have embraced having a granddaughter and little sister to love and cherish. 
It is easy to see that Bo loves her family and this includes the time she gets to see her 'foster sister' Joanne. Bo and Joanne lived together in foster care with Debbie when they were younger. The girls have been able to maintain their important sisterly relationship with their shared experience of adoption at the heart of their two families. 
Debbie's support network is really important to her. She has developed strategies which are helpful in dealing with the demand on her time and energy.  
She explains: 
"I have now become very prepared! You need to be able to accept organisation being key in your day and routines being important for your child, yet all the time remaining flexible in your thinking. 

"Although there are times when I can be pushed to the limits, I need to accept the help and support; it is out there." 
Debbie understands the importance of her family network and the ever-changing support networks of friends and professionals. Making links in the local community and national Facebook groups that have members with comparable situations has also really helped Debbie connect with families with similar experiences. Read Debbie's story in full, on the Adopt South West website. 
Amanda White, Operations Manager at Adopt South West, adds: 
"This year's National Adoption Week campaign shares the individual stories of people who have been adopted across the generations. Adoption has changed over the years and originally this was shrouded in secrecy and sometimes adopted children were not told about being adopted. When children cannot be safely cared for within their birth or extended family, adoption provides the security and permanence for children to help them thrive as adults.  
"Nowadays, most children are adopted from care, and they have life story work to help them understand their history and many have ongoing connections with their birth family.  
"I talk to adoptive parents a lot and they will all tell me that their lives now feel fuller and more worthwhile as a family. There's no doubt that it's hard work – any parent will tell you that – but it's so rewarding. 

"There is ongoing support, from our service, support from other adopters, as well as your own support network. The adoption process is thorough – it has to be, of course – but it's not as difficult or onerous as people first think. In talking to adopters they find it to be a journey of self-discovery and a time when they learn so much about children who are waiting for a family. 

"Children with additional health needs or disabilities wait longer to be adopted, yet all children long for the love and stability of being part of a family. If you are considering adoption, please talk to us about taking the next steps." 
Celebrating National Adoption Week
To mark the launch of National Adoption Week, a powerful set of portraits captured by royal, fashion and portrait photographer Philip Sinden – who was adopted himself in the 1970s – have been released alongside a new short film captured during the photoshoot and hears firsthand the group's different experiences – challenging misconceptions about what adoption looks like today. 
As the film demonstrates, the adoption process looks very different today from 50 years ago. This includes staying in touch with birth relatives and friends (when safe and appropriate), and maintaining these connections through life story books, later life letters, and memory boxes, which all help adopted people stay connected to their past. This contrasts with previous generations, where many people may not have even known they were adopted. 
While recognising the challenges they have faced along the way, the new campaign brings to life the transformational power of a permanent family home.  
Historically, adoption was often seen as secretive and hidden, with little information and support provided to help adopted people understand their history and maintain connections with their birth family. However, it is now considered vital that adopted people have a good understanding of their history and the reason why they were adopted to help form a positive sense of identity.  
Isabelle (adopted in the 1980s), who features in the film alongside her adopted son Nathanial (adopted in the 2010s), said: 
"Having been adopted myself, and then going on to adopt my two children, I know the importance of having an open dialogue around adoption. I want my kids to grow up knowing where they came from, and where possible, maintaining contact with their birth families. I didn't know about my birth mother until I was much older, meaning I always had questions about my identity and history. Adoption is not a line in the sand between one life and another. It is something that should be open and celebrated – and I'm passionate about doing that with both my children." 
There is still a huge need for more people to come forward to adopt, with a 23% decline in the proportion of children leaving care via adoption over the last five years – last year (2022), 2,950 children left care via adoption, 900 less than in 2018.   
The latest data for England shows that from 2022 to 2023, 2,110 children were waiting to be adopted from care.  
The majority of children waiting for adoption (60%) come from specific groups repeatedly facing the longest delays in finding a home. These groups include children aged five or over, children with additional and/or complex needs, brother and sister groups, and those from an Ethnic Minority background (excludes White minorities). Compared to children without these characteristics, children from these groups wait an average of seven months longer than other children. 
Contact Adopt South West to find out more about adoption
To find out more about adopting, adoption support and further information visit https://www.adoptsouthwest.org.uk