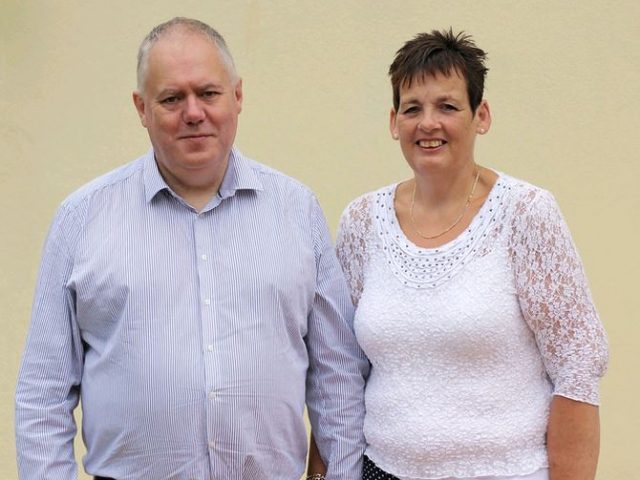 Anne and David were in their mid-fifties when they adopted a five-year-old girl. Here, Anne talks about the experience, the highs and lows and the joy.
---
The adoption process is a very thought-provoking time, but time well spent. It gave us a chance to examine our own childhoods, and that of our parents, to reflect upon how we were brought up and to learn from all our experiences, and any mistakes that may have been made by previous generations.
As a would-be adopter you'll lose almost every pre-conception you might have about adopting. Inevitably you go into the process thinking it's all going to be about you and that you are the most important part of the process.
You are soon disillusioned by this and rightly so. It's not what the child can do for you, it is what you can do for the child.
We never thought that everything in the garden would be rosy. If we were lucky enough to be matched with a child, we never presumed that the child was going to be eternally grateful for being given a permanent home with loving parents.
If we had thought like this, we were soon given the realities of what it could be like by the social workers. In addition, we signed up for an adoption site, where adopters unburdened themselves to other adopters about the problems they were facing with their adopted children and the institutions they came into contact with. This was eye-opening and could have been very off-putting. So although we were prepared to a degree, the reality of the first few months was still a harsh wake-up.
Within an hour of her being in our total care we knew we had a lot to learn and to deal with, as our daughter cried for at least an hour on the motorway after we picked her up from the foster carers to bring her to our home. She was screaming that she wanted to go back to her foster carers, and only stopped when she fell asleep.
The first few months were very difficult. She didn't believe that she would be with us permanently and that we wanted to look after her. It took a long time before she stopped hitting herself when she was stressed.
We've moved on considerably in three years and she is a loving, well-behaved eight-year-old. However, she does have a number of insecurities and has nightmares that we've abandoned her and she'll wake up sobbing.
She needs our full-time attention and tries to take over conversations, even when she has no understanding of the content and she hates not to be the centre of whatever's happening.
She's told us that she doesn't want us to adopt another child. She doesn't like change at all and wants to stay safe with us. She's very resistant to the idea of growing up at all, initially on the basis that she would not get any more morning cuddles.
We think that we adopted at a good time of life as, being older, we can devote more time to her needs. Out experiences of childhood and adulthood have definitely made us the parents that we are. We have watched other people bring up their children over the past twenty years and have learnt what works for children and also what to avoid.
If our little girl is anything to go by, the key requirement in adoption is to be able to offer complete stability to a child. Excitement is not the key and any changes should be gradual and not rushed.
"For us, this has been one of the most rewarding experiences we have ever shared. Adopting a child isn't easy, especially at the beginning.
The whole process from the assessment to when the child moves in with you is a very emotionally stressful time, but we wouldn't have wanted to miss one minute of it.
---