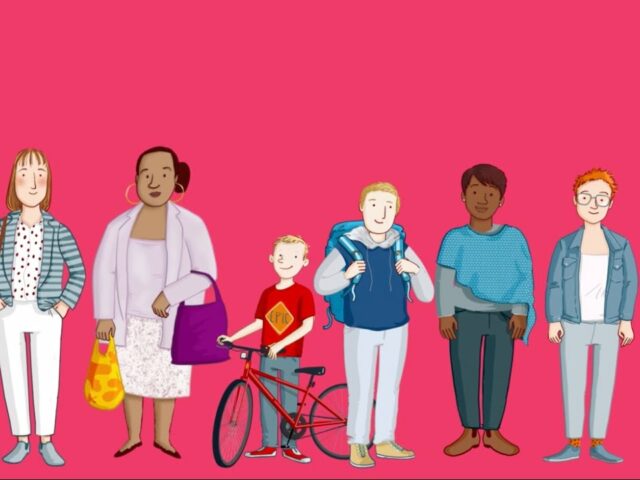 Let's talk about adoption
This year, National Adoption Week was dedicated to all the voices involved in the process that are often less heard, including adopted children, adopted adults, adoptive parents, birth parents, and the adoption and social care workforce that work tirelessly to get children into loving permanent homes. Watch the animation here.
---
Kath Dresher, Head of Adopt South West, said:
"We want to get people talking about adoption, shine a light on the process and tell everyone about the children who wait the longest to find their adopted families.

"The majority of people adopting for the first time choose to take a single child into their family, usually a baby or toddler, but we also need people who can offer a safe, stable and loving home to siblings, children over four years old and children with additional needs. We know there can be extra challenges caring for these groups of children but it can also be really fulfilling, and we will be there with you all the way."
Ruth Marriott, CEO of local adoption agency Families for Children, said:
"There are still so many myths surrounding adoption; specifically, around who can adopt, age and even accommodation worries. We want to raise awareness of the needs of children who wait the longest for their families, and are looking for people who have the motivation, commitment and love to be a great parent.

"We are asking people to research all aspects of adoption and the services available from those adoption agencies in Devon and Somerset. It is important that potential adopters are understand all that is involved with adoption and that they choose an agency that is right for them.

"All agencies offer strong support services to their families and children. From the early stages of the process through to finding a child and beyond, we will be there every step of the way to guide and support you. Please pick up the phone, visit a website and take those first steps to finding your family."
Illustrator and adoptive parent, Garry Parsons, has created an emotive short animated film for National Adoption Week. The film features the life stories and real voices of six people that have had their lives changed by adoption – birth mother Anna*, single mum and adopter Sarah*, social worker Paula, 11-year-old Roman who was adopted age five, 19-year-old Tiegan who was adopted age four, and Sue who supported her daughter through the adoption process.
Tiegan, age 19, who features in the short film, said:
"Being adopted has been an incredibly positive experience for me. I love my adoptive mums and I have good relationships with many birth relatives, but it is important people don't look at adoption with rose tinted glasses. Growing up would have been much easier for me if people had a better understanding of adoption and how this shaped me as a person."
---